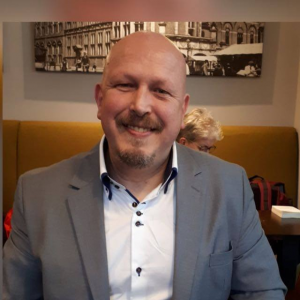 Hello,
My name is Robin Plomp, I work for PQR as a Workspace Consultant. My main focus is on VMware Horizon, Ivanti Automation, Ivanti Identity Director, Ivanti Workspace Control, Ivanti User Workspace Manager, Citrix Virtual Desktops & Apps and PowerShell.
I have been working in IT since 1997 at various company's (Ivanti/RES, PepperByte, Sylis Nederland, Profinity, AAC Cosmos and Microdesk) in various roles.
You can follow me on twitter on @plompr
Besides my work live in my personal time I like to spend time with my family and friends. I enjoy music, movies and series, bicycle rides and running.
Kind regards,
Robin