Yesterday (January 27th, 2020)Ivanti released a new version of Ivanti Automation. Automation is a product from Ivanti's Powered by RES line. Automation is a very powerfull tool, that has many use cases for every IT department.
History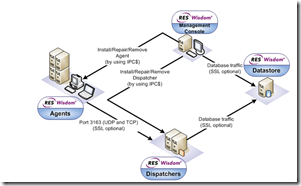 Wisdom version 4 was the first version Automation and was launced in 2005
RES Wisdom 2007, RES marketed this as IT Change Automation Software. It was only Modules and Projects, no Run Books yet!!! Run Book Automation came in a Service Release later on.
RES Wisdom 2009, later on RES released the Orchestration piece alongside this.This was available as "Orchestration Pack for RES Wisdom"
RES Automation Manager 2011 (included Service Orchestration)
RES ONE Automation Manager 2015
In 2017 RES became Ivanti
What is new in this release: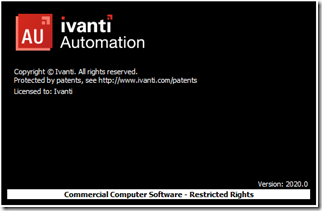 MSOLEDBSQL driver support for Protocol Encryption
The SQL Server Native Client (SQLNCLI) remains deprecated and it is not recommended to use it for new development work. Instead, use the new Microsoft OLE DB Driver for SQL Server (MSOLEDBSQL) which will be updated with the most recent server features. Ivanti Automation 2020.0 supports MSOLEDBSQL. MSOLEDBSQL will be the prerequisite for being able to use the Force Protocol Encryption feature.
View trace content for Agents in Console
You can now enable and view a trace file directly from the Ivanti Automation console. Right Click an agents and select properties, click on the Trace tab:


To read the included bug fixes in this release you can find the full release notes: here.