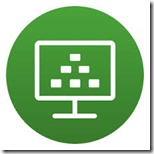 VMware Horizon, formerly called Horizon View, is a desktop and app virtualization product developed by VMware. It was first released under the name VMware VDM, but with the release of version 3.0.0 in 2008 it was changed to VMware. The name was updated to Horizon View with the launch of version 6 in April 2014 and is now called VMware Horizon. The current version is 7.11.
Today I am connecting my VMware Horizon 7.11 environment to my VMware vCenter Appliance.
VMware supplies a list of permissions that needs to be configured for the account that is used for this connection. Here you can find a complete list of the required priveledges for the account for the VMware vCenter connection.
Click Settings > Server Add vCenter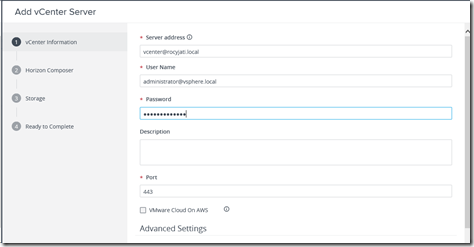 Enter VMware vCenter FQDN and username and password, if you've changed the default SSL port you need to change that here too.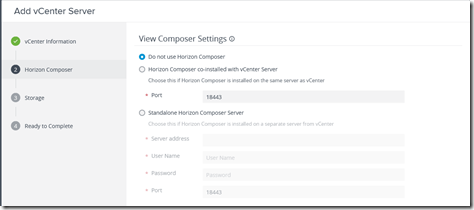 In my lab environment I am not going to use the Composer feature so I can choose "Do not use Horizon Composer".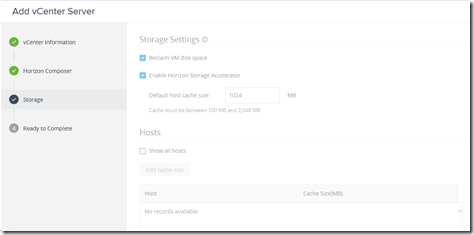 Here you can change the storage settings, since this is a lab setup I am not going to change these default setting.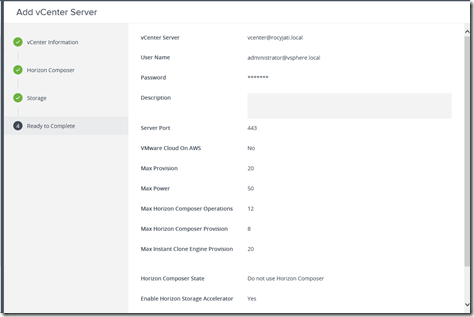 In this last window you get an overview of all your choices. Click submit and you are done.