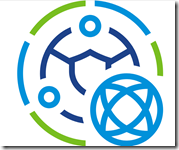 A customer send out the request to take a look at a few alarms they received in the NSX Manager console. The alarm they received was about a expiring certificate for local manager.
We did some investigating from the NSX Manager and it was clear that this was a self-signed (not linked to the company own PKI infrastructure) and it was in use. This last comment means we have to use the Application Programing Interface (API) to tell NSX to use the new certificate.
Since this is a production environment we don't do anything before we have verified that a recent backup of the NSX database is available. Please take note that a VMware snapshot is not supported the restore a NSX Manager Cluster. It is best practice to have a scheduled NSX Manager backup schedule. Before we start working on the environment we create a manual backup of the NSX database.