At a customer site where the vSphere environment is setup over two locations. At both location the customer has setup MSA storage.
In order to keep the customer data safe we want to setup replication between the two locations. To set this up we install VMware vSphere Replication.

VMware vSphere Replication
VMware describes VMware vSphere Replication as follows: "VMware vSphere Replication is a hypervisor-based, asynchronous replication solution for vSphere virtual machines. It is fully integrated with VMware vCenter Server and the vSphere Web Client. vSphere Replication delivers flexible, reliable and cost-efficient replication to enable data protection and disaster recovery for all virtual machines in your environment."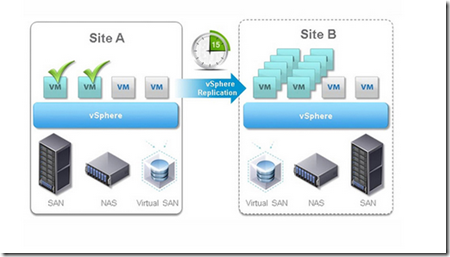 You can access VMware vSphere Replication the following way, logon to vCenter, click on "Site Recovery".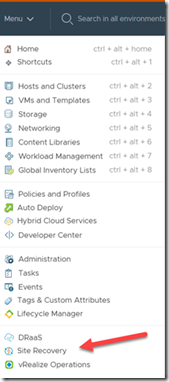 Then click on "Open Site Recovery".
When I configure a replication between the two sites I get the following error message.

"VM name configuration error: A generic error occurred in the vSphere Replication Management. Exception details 'https://ipaddress:8043 invocation failed with java.net SocketTimeoutExeption:Read timed out".
To resolve this issue we logon the VMware Replication Manager appliance with the admin account.

The account admin does not have enough permissions to access the files under /opt/vmware/hms/conf. To access this folder we change to the root user by executing the command su, (short for substitute or switch user). This utility allows you to run commands with another user's privileges, by default the root user.
Now we can access the file hms-configuration.xml via the build in editor VI we can first read the file, and by pressing the I key we can edit the open file.

Look up the line that starts with "hms-default-vlsi-client-timeout" and change the value to 900000.
After configuring the replication again it is operating successful.